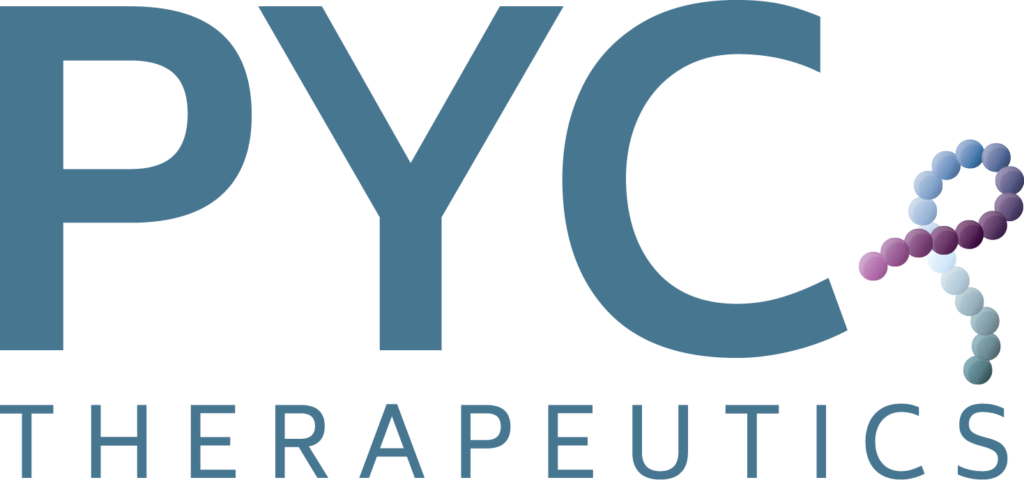 Client Spotlight: PYC Therapeutics
PYC Therapeutics is part of the 'precision medicine' revolution targeting rare genetic diseases.
The company combines world-class expertise in RNA drug design with propriety intracellular delivery technology to develop highly precise and safe medicines.
Company highlights include:
Proven RNA expertise – PYC's Chief of R&D has co-invented two FDA approved drugs that were commercialized by Sarepta Therapeutics (Exondy51 and Vyondys53), and the company is partnered with the clinicians at the world's second largest inherited retinal disease registry (the Lions Eye Institute);
Differentiated delivery technology – PYC can overcome the central challenge for genetic medicines – delivery into the cell. The company's proprietary cell-penetrating peptides are both more efficient and safer than competitive approaches, allowing privileged access to drug targets;
Compelling lead program – PYC's lead asset targets a monogenic form of Retinitis Pigmentosa, an orphan eye disease representing a $1 billion per year market. Phase 1 trials for this drug will begin next year with an accelerated path to market to meet this unmet need (no treatment options currently either in market or in clinical development). PYC has demonstrated efficacy of its drug in patient-derived models and animal models;
Growth opportunities – The company has six additional earlier stage development programs in its retinal pipeline, and it is exploring opportunities for its technology in other tissues including CNS and liver.
PYC's research operations are based in Australia, where the company is publicly listed on the Australian Stock Exchange. The company recently opened an office in Cambridge, Massachusetts, where the CEO and Chief Medical Officer are now based. The US expansion is part of PYC's plan to introduce its technology to US-based investors and partners and ultimately build a global RNA therapeutics company.
For information, please contact Douglas Huey, CEO at [email protected] or visit www.pyctx.com