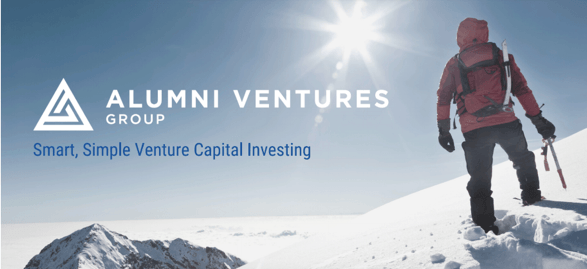 Introduction to Alumni Ventures Group (AVG)
Finally, individual investors can enjoy access to diversified venture capital portfolios and exclusive syndicated venture deals. Alumni Ventures Group (AVG) provides accredited investors and family offices with venture deal flow from established venture capital firms like Kleiner Perkins, Andreessen Horowitz, NEA, and Sequoia.
Offering a variety of fund and syndicated investment opportunities, AVG has quickly become one of the country's most active VC firms (Pitchbook). AVG has invested in nearly 500 startups and high-growth private companies to build smart venture portfolios for its clients. Their funds include
Total Access Fund: One of AVG's most popular and broadly diversified funds, offering 100-200 deals varied by stage, sector, geography, and lead investor.
AVG Basecamp Fund: This high-risk/high-reward fund leverages the networks of our investing teams in the Bay Area, Chicago, and NYC to deliver a deep portfolio of 100+ pre-seed and seed deals, with 25% reserved for follow-ons. Open only in Q4,
More and more, family offices are turning to AVG to supplement their existing investment strategies with customized venture portfolios. Venture capital has outperformed public markets over many time horizons, and venture companies are responsible for an increasingly larger share of value creation as many companies stay private longer. For example, seed investors in Snowflake recently realized a 1500x return by the end of the first day of public trading. AVG serves nearly 5,000 active investors worldwide and will be approaching almost $1B in AUM by the end of next year. Learn more about Alumni Ventures Group and how they work with family offices across the US and globe. Click here.