Company Overview
Marketing Materials
Data Room
Management Bios
Videos
News & Articles
Contact Us
Company Overview
Achieving financial security and stability does not always simplify life. In fact, affluence generally increases the complexity of the decision-making process.
The greater one's wealth, the more time and knowledge must be invested in maintaining its growth, protection and ultimate distribution.
Attorneys, Accountants, Insurance Brokers and Financial Planners can offer invaluable advice, but because most offer services independent of one another, it is often up to their clients to sift through the individual recommendations, evaluating each to determine which are the most appropriate.
The ideal solution is a wealth management firm that can help define and achieve each client's unique, long-term goals through a comprehensive holistic financial plan, a diverse program of investments, tax planning, asset allocation, risk management, insurance, retirement planning and estate planning. Coastal Wealth helps provide that solution in an independent, objective & integrated fashion. A single-source wealth management firm for ultrahigh net worth individuals, family offices, successful executives, business owners, medical doctors and those in the marine industry, Coastal Wealth provides oversight and strategic management of every aspect of clients' financial lives.
No items found
Marketing Materials
Data Room
Management Bios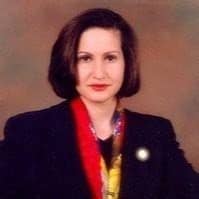 Jacquelina Grellinger
Financial Services Representative
Videos
News & Articles
Contact Us
OFFICE ADDRESS:
250 South Austalian Avenue, Suite 1200, West Palm Beach, FL 33401
P: (561) 213-3814
E:
[email protected]